Jacksonville Quartz and Stone searches the world for quality stone materials. We hand-select the very best products for our market. We provide access to the stone materials as well as knowledge, expertise and technical support to our buyers.
We provide a stress free experience for homeowners to personally hand-select their slabs by appointment, and have it delivered to the customers preferred fabricator.
We are committed to making sure every customer is given exceptional service throughout their experience.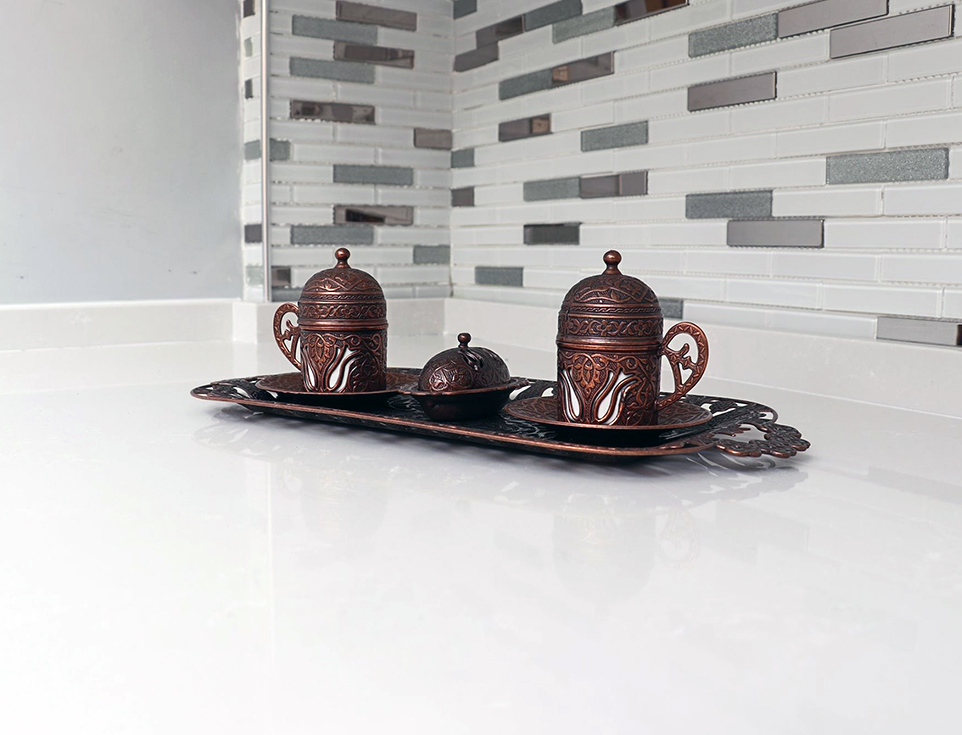 Hand Selected
Works Of Art
Every individual slab is hand-picked.
Since we are a wholesaler only, we are not permitted to discuss pricing, cut, or install materials. We provide only full-length slabs to your desired fabricator for them to cut and install.
Large Covered Inventory
We keep a large inventory of slabs in stock for direct viewing at our indoor facility.
Once you have picked a fabricator, we invite you to come to our showroom and choose your slabs. For an optimal experience, an appointment is recommended but not required. One of our Design Consultants will assist you to answer any questions you may have throughout the decision making process.
Once you have decided on the slab or slabs that inspire your design, one of our skilled warehouse staff will carefully set aside each slab you have chosen. This is a relatively easy process made possible by our overhead cranes and forklifts.
Your Design Consultant will then tag your slabs with our hold stickers, and your selections will be held for 30 days. Your information on your hold tag will be sent to your fabricator, although we do recommend you contacting them as well.
Once we receive install confirmation, we will have one of our professional drivers deliver your order.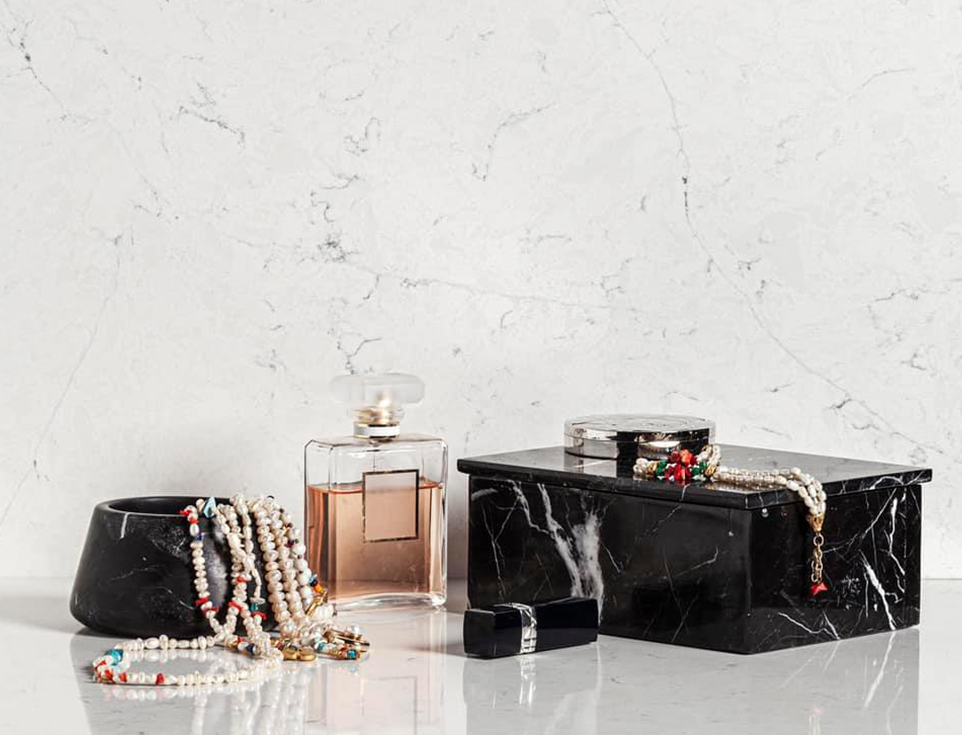 Why our Quartz
is the best choice
Our Quartz slabs are composed of 93% natural quartz and 7% resin which makes them the hardest and most durable non-precious stone on the market today.
The manufacturing process allows a much wider range of colors than you'll find in natural stones
It has a great advantage against its alternatives in floor and countertop applications thanks to its high scratch and chemical resistance and stain-resistant structure when compared to granite.
Another advantage is that due to its non-porous structure, it offers an anti-bacterial feature by not allowing bacteria to multiply on them.
Besides their ease of use and robustness, our countertops add elegance to your life with a wide range of colour options and wonderful design.